IMPACT MONTANA
Help individuals thrive.
Through our Veteran Thrive Factors model, we're helping veterans and their families in Montana live healthier and happier lives.
One-Time Gift
One-time gifts of any amount can be made online or by sending through US Mail.
Impact Montana
PO Box 6061
Helena, MT 59604


Impact Partners
Impact Partners are individuals/families who are invested in our mission's sustainability by supporting Impact Montana through regularly planned giving. Impact Partners are tremendous organization assets in the work we are doing and are highlighted in our Annual Report.
There are perks in being an Impact Partner. Contact us to find out what the perks are.
Participants
Our participants are also contributors to our mission. Each participant is asked to give back to Impact Montana to help support their brothers and sisters in uniform through our organization. Participants can set up their contribution through the Donate Now button.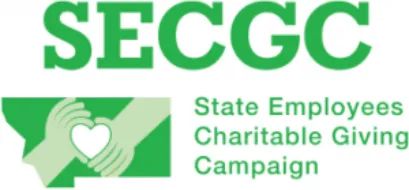 State Employee Giving
State Employees, please consider supporting Impact Montana through the State of Montana Charitable Giving Campaign (SECGC).
SECGC Pledge Form Instructions
Please use the following information when submitting your pledge form:
Affiliate Name: Impact Montana
Affiliate Code: 3781
Examples of how we use the funds:
working with individuals to develop a plan that addresses challenges they have faced, or are currently facing, and helping them become better tomorrow than they were yesterday
sponsoring recreational sports teams or individual events that foster one's innate desire to participate in activities that are healthy for the body, mind, and soul
foster social connection through service projects and other community activities
Join Our Newsletter
Subscribe to our newsletter to receive the latest events and news from Impact Montana.